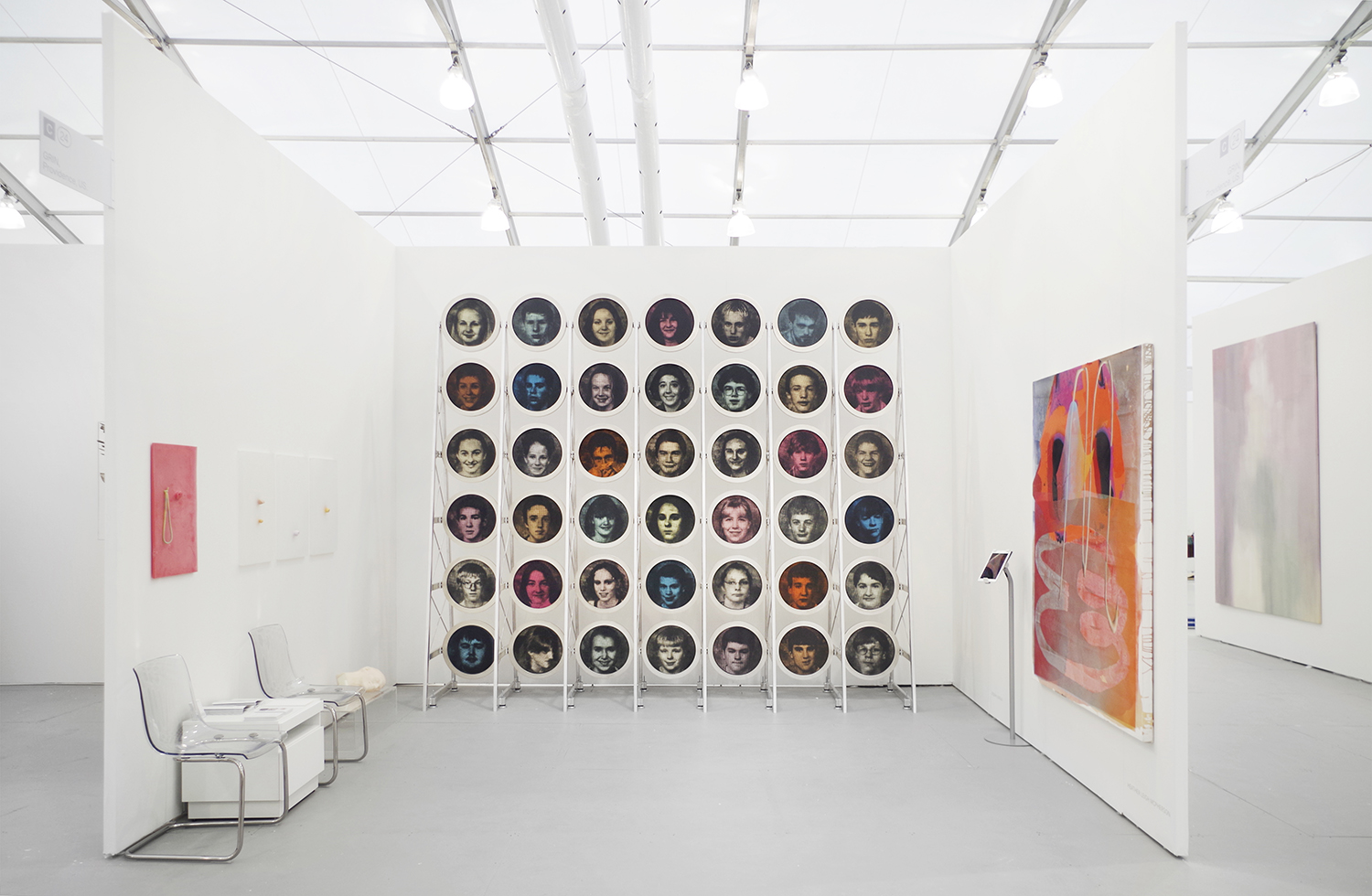 OCEAN DRIVE + 12TH STREET, BOOTH C24 | MIAMI BEACH
NOVEMBER 30 – DECEMBER 4, 2016
VIP/PRESS PREVIEW
Tuesday, 11/29 3-8pm
OPEN HOURS
11/30 - 12/03, 11-7pm
12/04, 11-5pm
JOSEPH LEROUX
After receiving his MFA from The University of Madison-Wisconsin in 2010, Leroux relocated to Philadelphia, Pennsylvania and has continued working and showing extensively in the United States. Each work subverts its intended use and becomes a prop in a parallel reality in which objects take on alternative functions. Constructed from materials both created and found, Leroux's sculptures reference the artist's upbringing in the mill town of Newton Falls in upstate New York. The finely constructed pieces and installations fuse together themes from design, architecture, music, and modern industry.
HEATHER LEIGH MCPHERSON
Heather Leigh McPherson is a Providence-based artist working in painting, sculpture, and animation. Recent solo exhibitions include High Bottom at Actual Size Los Angeles, 30 Special Colors at Greenlease Gallery in Kansas City and Anytime Concept at Vox Populi in Philadelphia. McPherson has been on the full-time faculty of Providence College since 2009, where she teaches courses on painting, studio research, and contemporary art history. Winner of the 2015 Rhode Island State Council on the Arts Merit Fellowship in Painting, McPherson holds a bachelor's degree from Washington University in St. Louis and a master's from Rhode Island School of Design.
ROSS NORMANDIN
Ross Normandin lives and works in Fitchburg, Massachusetts. He earned his MFA from the School of the Art Institute of Chicago in 2014 and was recently a Teaching Assistant in the Visual and Environmental Studies Dept. at Harvard University. Recent and upcoming exhibitions include GRIN, Rhode Island College (Providence, RI) Roots and Culture, Chicago Urban Art Society, and Sullivan Gallery, (Chicago, IL) Distillery Gallery, Lens Gallery, Arca Archa and Bromfield Gallery (Boston, MA), Sugar Gallery (Lafayette, AR) and Lincoln Arts Projects (Waltham, MA).
Ocean Drive + 12th Street | Miami beach | November 30 – December 4, 2016
UNTITLED, Art is an international, curated art fair founded in 2012 that focuses on curatorial balance and integrity across all disciplines of contemporary art. Untitled, Art innovates the standard fair model by selecting a curatorial team to identify, and curate a selection of galleries, artist-run exhibition spaces, and non-profit institutions and organizations, in dialogue with an architecturally designed venue. Since 2014 the curatorial team has consisted of Artistic Director Omar López-Chahoud with curators Christophe Boutin and Melanie Scarciglia. The next edition of Untitled, Miami Beach will take place on the beach at Ocean Drive and 12th Street, November 30 – December 4, 2016.
VIP/PRESS PREVIEW
Tuesday, November 29th 3-8PM
OPEN HOURS
November 30 - December 3, 11-7PM
December 4, 11-5PM