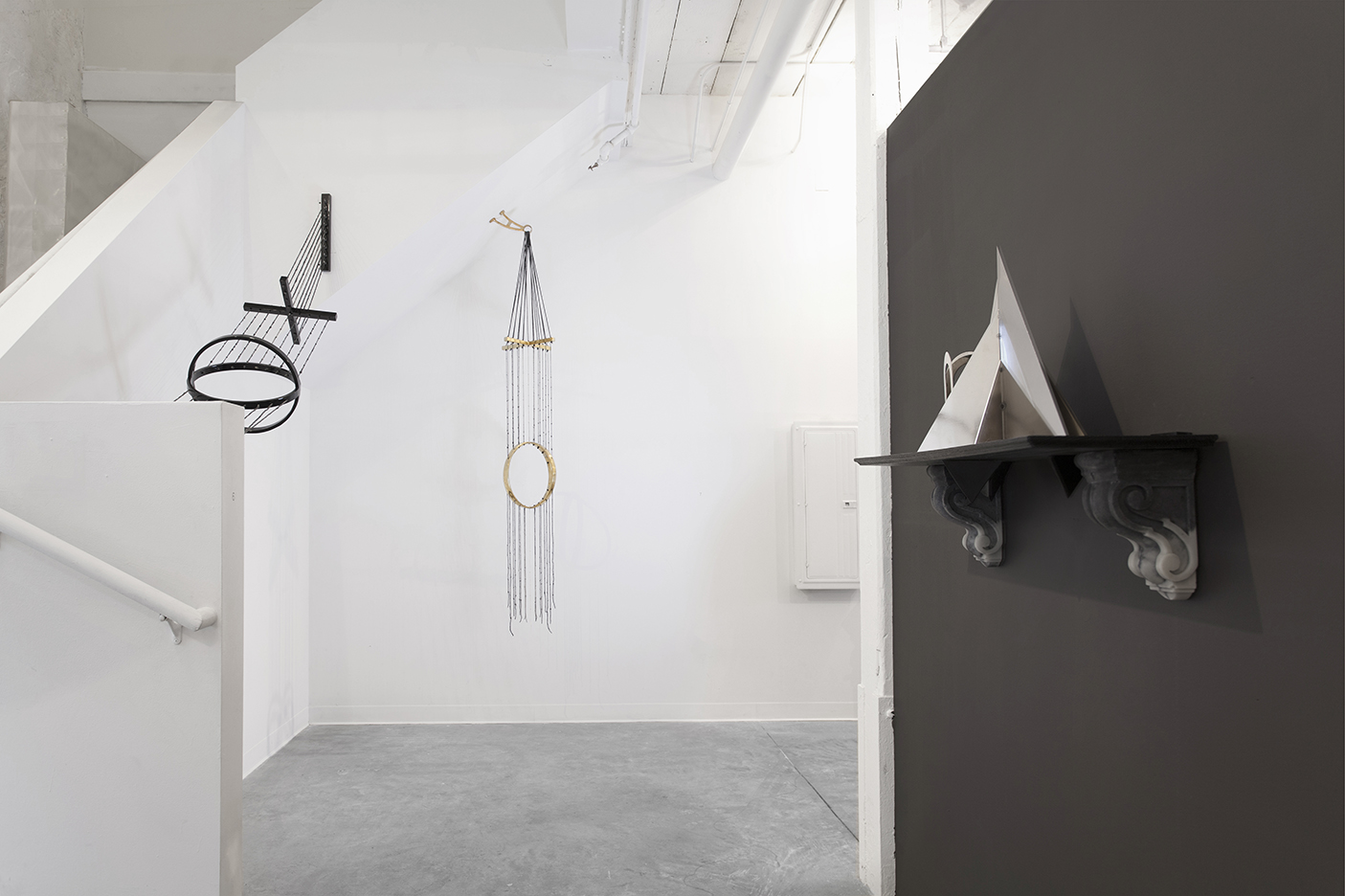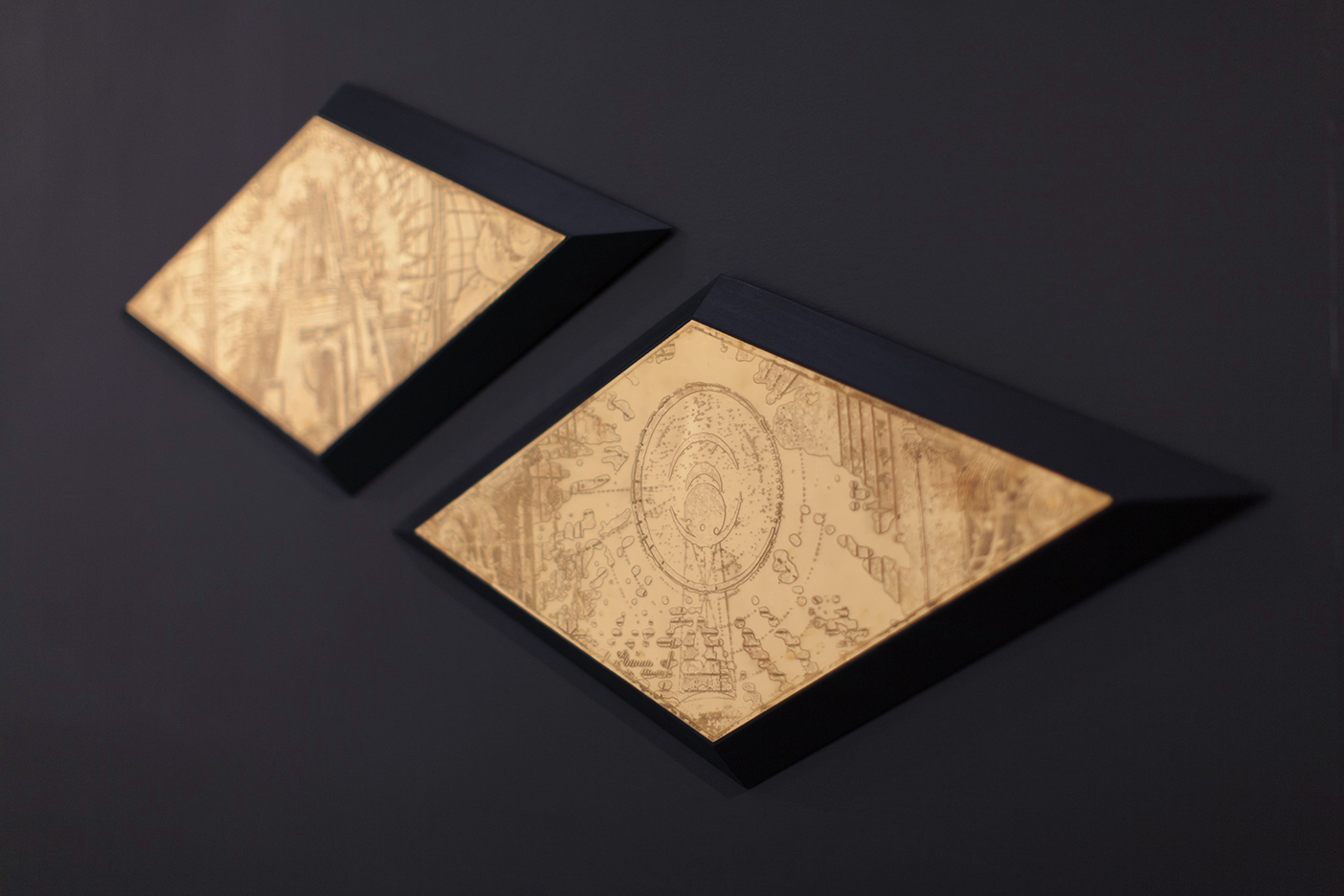 GEOMETER
Steven Pestana
EXHIBITION: OCTOBER 15TH - NOVEMBER 14TH
RECEPTION: OCTOBER 17TH, 6-9PM

How do the instruments, concepts and methods we use to understand the universe predetermine what we learn from them?

Steven Pestana asks this question in GEOMETER, his second solo exhibition with GRIN.

Working in sculpture, installation, and two-dimensional media, Pestana is in the broadest terms an image-maker. Fashioned in an eclectic narrative-based mode of art-making recalling the sprawling cosmologies of Matthew Barney, Alejandro Jodorowsky, David Foster Wallace, and early Pink Floyd, Pestana's work yields a distinctive and unexpected vision of humanity caught in the midst of cosmic scale, rife with harmonies and discords.

GEOMETER doubles as a shape-shifting journey across artistic media and their symbolic connotations. Mining archives of scientific diagrams and remixing them into intricately detailed tableaux, Pestana reconsiders art's role as a mode of representing, conveying, and even shaping knowledge. Hewn in materials as diverse as carbon, salt, and brass using millenia-old techniques such as casting, etching, carpentry, and metalwork, Pestana's investigations into the various properties of traditional (and not-so-traditional) media highlight their more general influence in the creation of the image in art, science, and technology.

Factual elements from the history of measurement are embellished with fanciful, speculative flourishes as the works in GEOMETER consider the age-old conflict between quantitative vs. qualitative measurement. Here, metaphor gives way to enumeration, and natural phenomenon becomes technology. Along the way, these works reawaken the question of what is truly "real": that which is before us everyday, or its supposed eternal form?

The eponymous centerpiece is a life-sized self-portrait of the artist posed in the act of measurement, simultaneously evoking and exploding the historical conventions of portrayals of geometers such as Pythagoras, Euclid and Newton. Elsewhere, enigmatic "Archæometric Reckoners" take account of obscure phenomena via equally oblique machinery. Other pieces suggest the visual iconography of navigation and its celestial complement, underlining the shift of humanity away from our relationship with nature as both a connection and extension of it, towards the view of nature as a means, rather than an end.

Whether gauging our environment through human-scaled units of measurement, geometric and mathematical abstractions, or symbolic concepts, at the core of Pestana's investigations is a search for insight into our everlasting yearning to feel at home in the world — a place much more alien than we may admit to ourselves.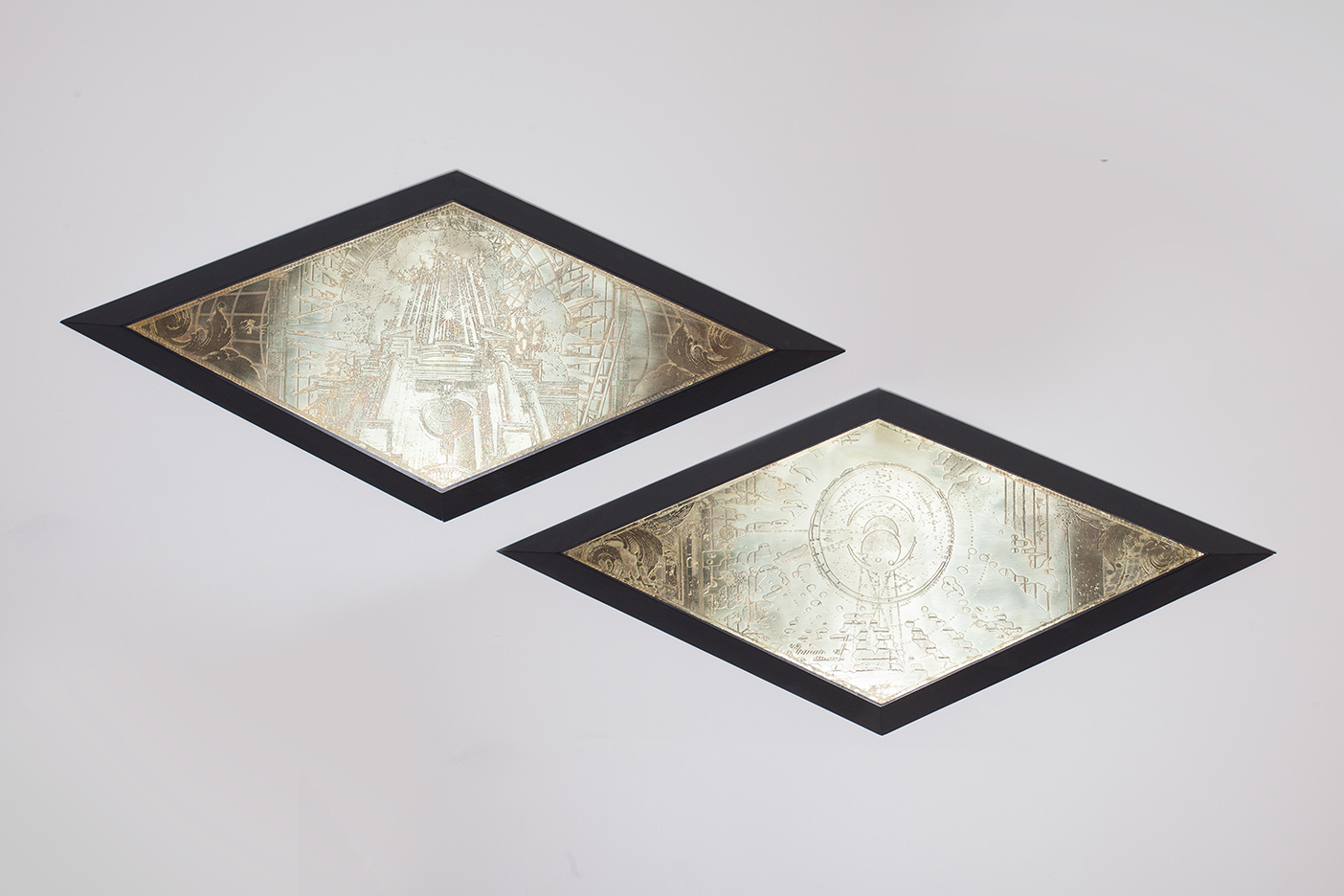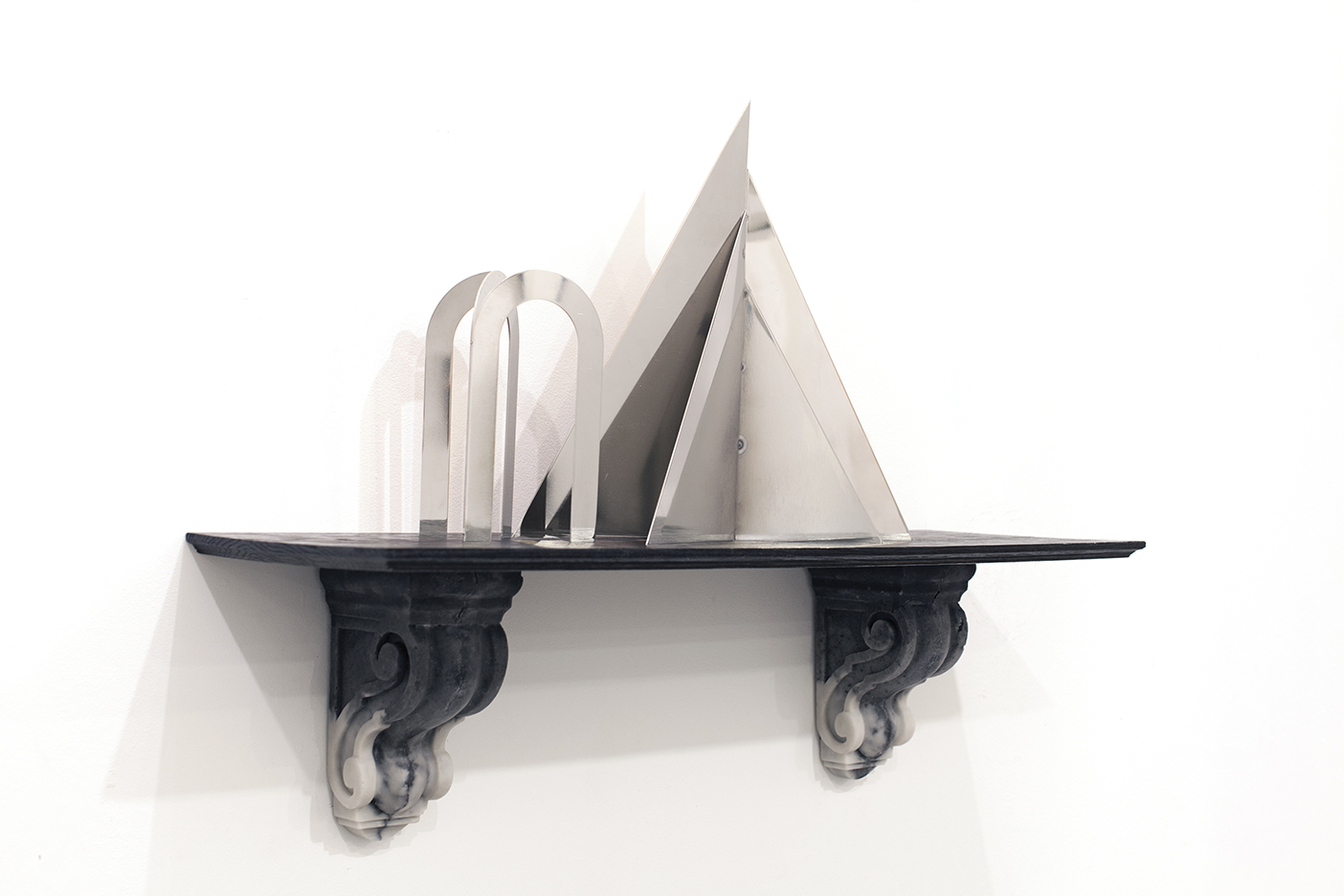 ABOUT THE ARTIST
Steven Pestana is an artist working in new genre sculpture, installation, and mixed media. He was raised in South Florida before obtaining a BA in Art History at New York University and MFA at Rhode Island School of Design. Exploring the shared legacies of speculative thought running through the intersections of art, science, and technology, Pestana uses his work as a vehicle to explore big-picture connections between disparate realms of everyday life and more general social issues.

stevenpestana.com