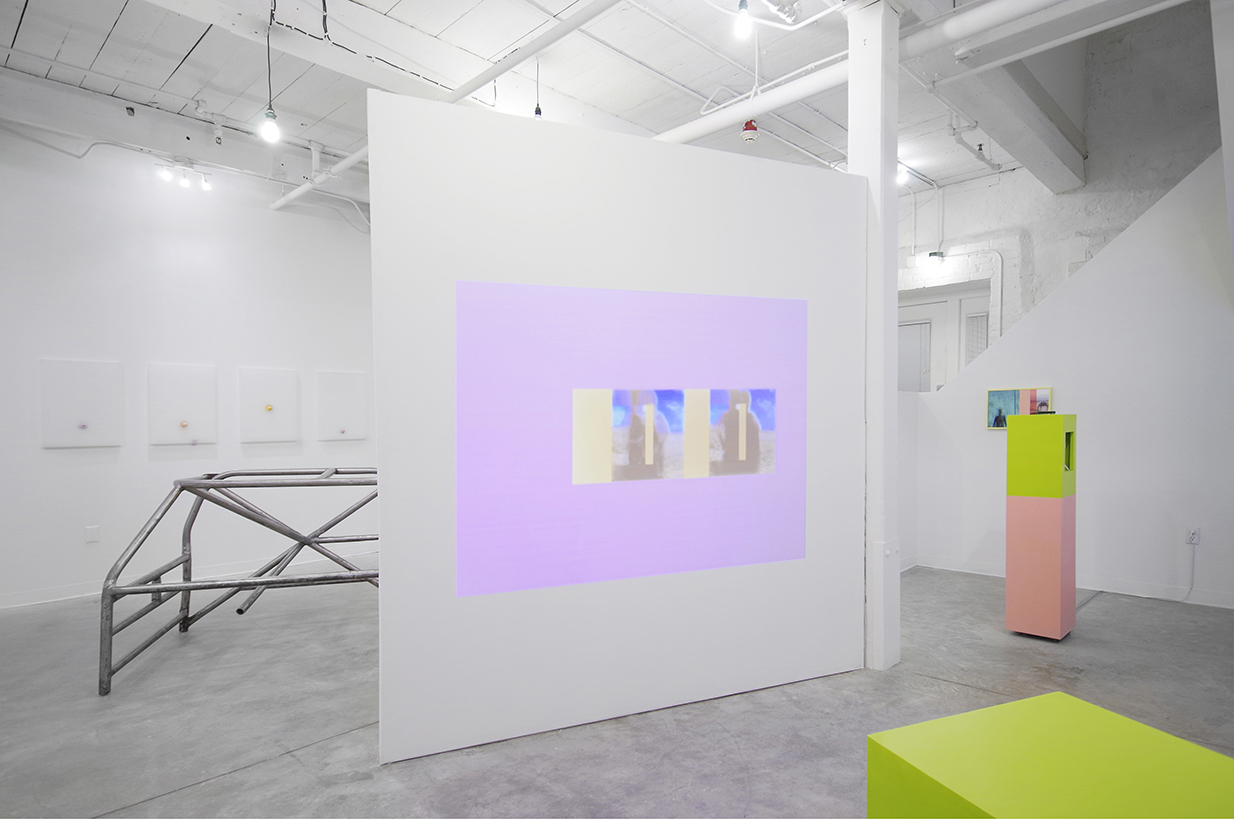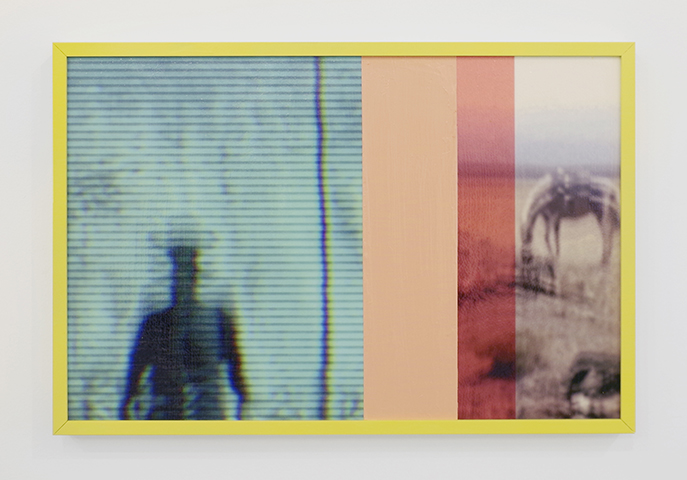 AGAIN AGAIN
CLARK MCLEAN GRAHAM & ROSS NORMANDIN
November 19tH - December 19th
reception: November 21st, 6-9pm
Again Again is the first installment of a two-part exhibition focused on subtle, persistent revolt. Through the implementation of pale, muted, and pastel colors the artists reference the mundane aesthetic commonly associated with necktie collections, tupperware parties, office climate or holiday decorations. These interdisciplinary works feel familiar and reveal an underhanded, yet delightful rebellion upon continued investigation. By splitting the exhibition into two parts, curators Corey Oberlander and Lindsey Stapleton are able to explore two separate manifestations: the mental and the physical rejection of domestic urbanity.

A two-person exhibition with Ross Normandin and Clark Mclean Graham, Again Again focuses on the mental and subconscious day-to-day dissatisfaction. Moving through personal achievement, memory and experience, the work will be hung tightly together, forcing the viewer to experiences the full collections oF work at once, or not at all. Pleasing but uncomfortable, the works here will not allow the viewer to feel complacent, and instead illicit surprising emotions despite muted pastel colors and soft installation techniques.

High and low chroma; side-by-side and vis-à-vis, the installation of Again Again will focus on a repetition, subtle deviation and persistent effort. In dialogue independently and cohesively, both artists reject the fully mundane - choosing instead to highlight and examine tiny moments of common experience, failure and triumph.
CLARK MCLEAN GRAHAM
Clark Mclean Graham works primarily as a collagist, fabricating physical and digital montages in an attempt to create modern day relics with nods to American pop culture and consumerism. His current body of work draws heavily from Freud's idea of "repetiition compulsion". Revisiting imagery he was involuntarily subjected to as a child, Graham creates time based minimalist video collages utilizing mundane, easily forgettable moments to create a subjective, and subversive world that feels familiar and safe. On the surface these pieces serve as time based wall decor or video vignettes that are suited to the average attention span of the MTV generation.
ROSS NORMANDIN
The July Paintings were made throughout the month of October. They are exact in length, width and depth with varying appendages. They consume the hue of the wall that supports them. A roll cage sits opposite from the July paintings. Cage is a series of metal bars designed to be installed in a vehicle as a safety mechanism; often times for auto racing. This is a background.

Internal and external; purging, laughing, praying; this pairing of new works is one of relationships. As much in opposition as they are in concert, the inherent material qualities lead towards states of levity and weight. Silicone knots embedded in translucent glass and a vacant welded skeleton share unspoken narratives. Free of skin and shell. July repeats. Cage is inert.

One foreground, short holidays, and the dog chases it's tail. It's built to win and built to crash.